Appearance:
• It is a colorless,flammable chemical compound with a strong odor.
Application:
• Isopropyl alcohol dissolves a wide range of non-polar compounds.lt also evaporates quickly,leaves
nearly zero oil traces,compared to ethanol,and is relatively non-toxic,compared to alternative
solvents.Thus,it is used widely as a solvent and as a cleaning fluid,especially for dissolving oils.
• Isopropyl alcohol is a major ingredient in "gas dryer"fuel additives.
• Isopropyl alcohol is often sold in aerosol cans as a windshield or door lock deicer.lsopropyl alcohol is also used to remove brake fluid traces from hydraulic braking systems,so that the brake fluid does not
contaminate the brake pads,which would result in poor braking.
Specification: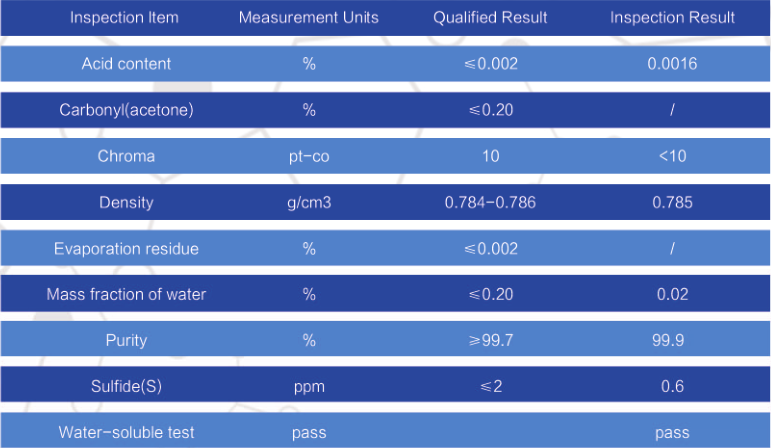 Packing: