Appearance:
• A kind of colorless liquid with a bitter sour taste
Application:
• Glacial Acetic Acid as one of most important organic raw materials,it is mainly used in such products as Vinyl acetate,acetic anhydride,diketene,acetate ester,acetate,acetate fiber and chloroactic acid etc.
• Glacial Acetic Acid is an important raw material for synthesized fiber,gooey,medicines,pesticides and dyes,and also a good organic solvent.
• Glacial Acetic Acid is widely applied in such industries as of plastics,rubbers and printing etc.
• Manufacture of acetic anhydride,vinyl acetate;Widely usedinsolvents,dyes,celluloseacetate,pharmaceuticals,in-socticides,textile printing.
Specification: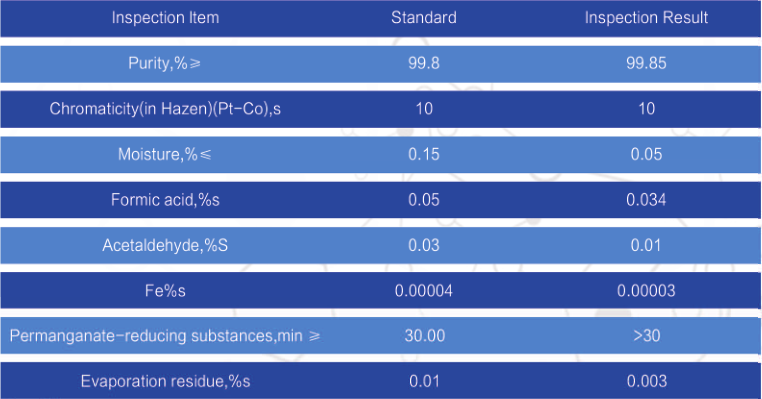 Packing: